Decatur, IL – Dansig, Inc., an independent insurance and risk management firm, announced today that Derek Hayden, Benefits & Risk Advisor, has received a prestigious designation as a Certified Insurance Counselor (CIC) by the National Alliance for Insurance Education & Research. The CIC designation is awarded to individuals who have completed rigorous coursework over several years and passed all corresponding exams.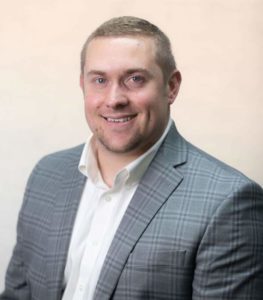 "Derek has demonstrated a significant commitment of time and effort to achieve this goal, and we applaud him for it," said Danny Reynolds, President & CEO. "When an employee chooses to undertake this level of professional development, it shows his commitment to the insurance industry and we are proud to have him on our team."
The National Alliance for Insurance Education & Research is a transformative learning resource for risk and insurance professionals through technology and practical instruction.
The CIC designation is the undisputed professional credential for insurance agency and company personnel and it signifies that an individual working in this field has attained exceptional product knowledge and can provide trusted advice. In earning his CIC designation, Derek will be able to continue to maximize coverage in innovative ways for customers.